A personal holiday card sent out to family and friends. The set was designed to honor my family dog, who had recently passed away, in addition to Chinese New Year (coincidently, year of the dog). Origami bellyband paper sourced from ChinaTown and fastened with yellow twine. Envelopes were hand calligraphed, including a cherry drawn on each flap, to tie the set together.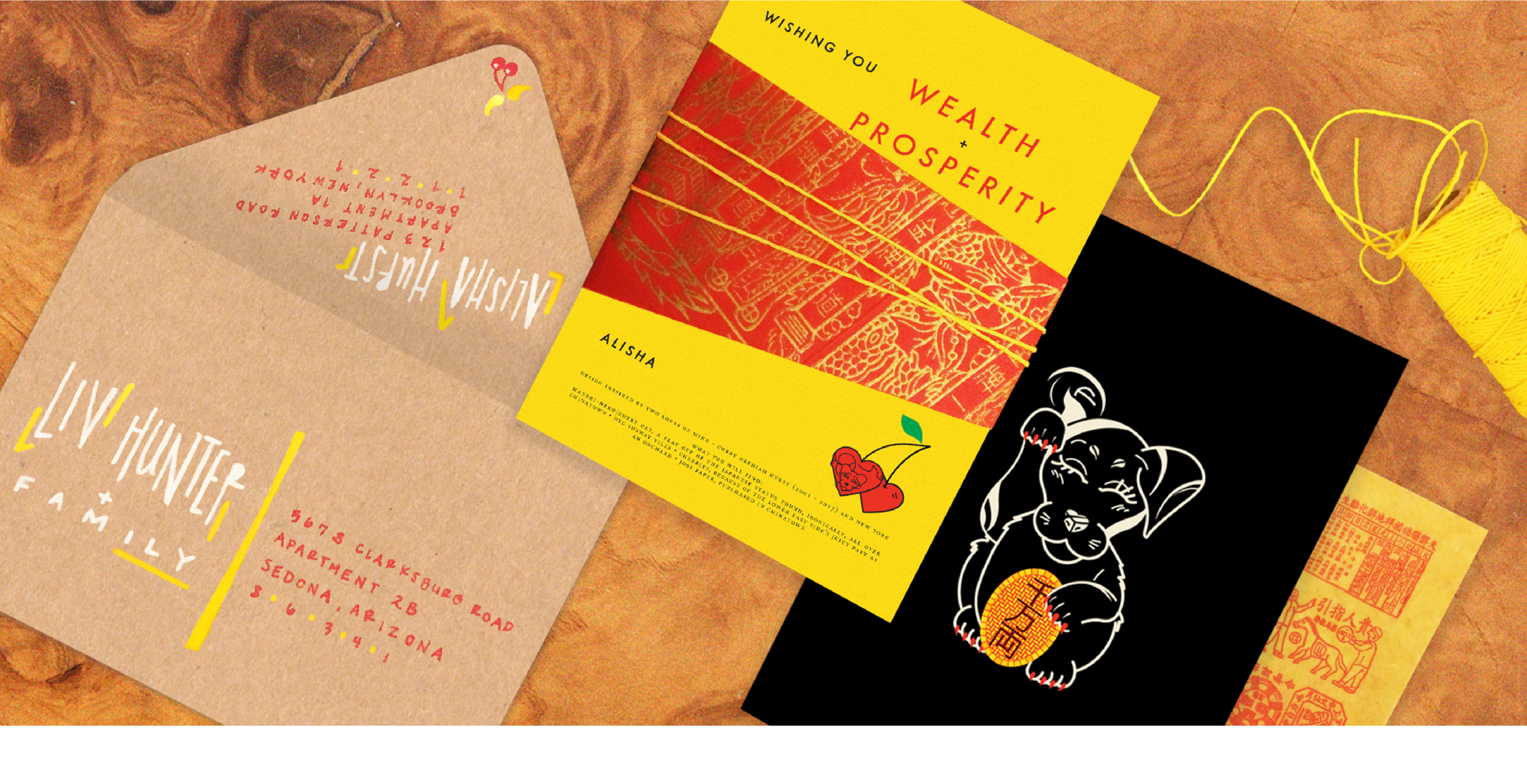 Personal holiday cards sent out to family and friends. Two designs were created - both themed around old holiday photos of my mother and father. Cards were sent out to family and friends, packaged with a pine tree twig and wrapped with twine. Envelopes were hand splattered with watercolor paint and addressed in gold calligraphy.
"The Essential Components of a Sustainable Industry" infographic created for AZ BIG Media publication company and issued in AZ Business magazine. Created in Adobe Illustrator.
DreamDry
Promotional Cards
Promotional cards created for the New York salon, DreamDry (founded by Rachel Zoe). Discount cards designed in collaboration with Hudson Hotel and placed in hotel rooms as advertisement. Second card featured: an invitation designed for an event in collaboration with BaubleBar. Invitations were sent out to customers to promote both companies and to thank loyal customers. Both projects created in Adobe Illustrator and Adobe InDesign.